Looking back at my own time at school, it often dawns on me how uninterested I was in my studies. There was something about sitting in a classroom, reading through what seemed like endless pages of text books that just didn't capture me. Instead, it left me bored and uninspired.
I have no doubt that my disengagement at school played a role in my decision to home school my children. What I didn't realise at the time was that this decision would not only open my eyes to different learning intelligences but also awake a passion to create stimulating education experiences. Now, years after my kids finished school, I find myself still with this passion and on verge of completing a Bachelor of Education (Primary) with Swinburne Online.
Working as an integration aide while completing my studies, I've found the flexibility of an online degree doesn't disrupt my work or life.
Working as an integration aide while completing my studies, I've found the flexibility of an online degree doesn't disrupt my work or life. I can build a schedule that complements all my other activities, and I've also had the option to fast track my studies through summer schools. Through some self-discipline and hard work, I'm now only months away from graduation, meaning it will have only taken me just three and a half years of part time study to complete a four-year degree.
For me, the hardest part has been staying motivated. Completing a degree online means that face-to-face contact is limited. It's a challenge, but not one that can't be overcome, especially with the numerous tools that are available to encourage collaboration amongst the students. I've found great value in the dedicated collaborative room to complete group work as well as the Google Hangouts and Google Documents that allow entire group contributions and simultaneous idea-sharing. With these tools, we're still able to foster a sense of community and a feeling that you're a part of something meaningful.
The limited face-to-face time has meant that I've truly looked forward to my school placements thus far. They've complemented, enhanced and inspired my learning experience beyond an online platform. A standout was during my second placement, where I met a teacher who encouraged her students to get involved with their community. She had students participating in Rotary Junior Community Awards, and Year 6 students lending a hand to the local Meals on Wheels service. After being taken along to see first hand these community endeavours, I became hooked on possibilities and benefits to the students by combining education with positive community contributions. I walked away knowing that this is something that I want to encourage among students of my own in the future.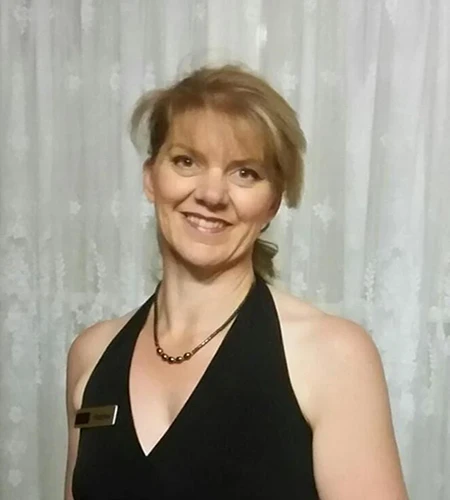 My experience of studying online has certainly changed the way I look at higher education, and even though it has been a challenge at times, it has been both rewarding and enjoyable. And while I am excited to soon forge my career as a teacher, bringing together the skills I've obtained and my passion, I don't think I will be closing the door on the possibility of further study… who knows a Bachelor of Education (Secondary) might be next!
Ready to take the next step in your teaching journey? Check out our range of education courses. Whether you're ready to begin your journey with a Bachelor of Education (Early Childhood and Primary) or are looking for a way to advance your existing qualification with a Graduate Diploma of Early Childhood Teaching, we have a course for you.