Flexible study
Flexible study
What does flexible study mean for me?
Studying at Swinburne Online gives you the freedom to study how it suits you. Decide when and where it fits in with your life and tailor your study journey to your own needs. Get a world-class degree without giving up what's important.
Flexible study at Swinburne Online
Personalised study journey
Set a study pace that work with what's going on in your life. If you're unsure about how much you can commit to, we can offer part-time options and the option of increasing your unit load as your progress. Interested in fast-tracking your studies? You also have the opportunity to complete up to 12 units per year.
Fit study around your life
You don't have to put your life on hold to study. Prioritise what matters to you and fit study around family, work and personal commitments through a course that is flexibly designed for online learners.
Multiple intakes
Start when it suits. Swinburne Online offers multiple intake dates and flexible unit availability, so you can choose when you begin your studies or if you need to take a break.
7-day support
Flexible study requires flexible support. As a Swinburne Online student, you'll have support for extended hours, 7 days a week, with Student Advisors available to help with anything from tech support to research advice and dedicated online tutors in each of your units.
Structure
Structure
Your course structure
This is an example of a full-time study load. Whether you're looking to fast-track your studies or prefer a part-time study option, Swinburne Online degrees flexibly fit around your study needs.
The Bachelor of Business – Management consists of 24 units, including six business fundamental units, three core business practice units, seven management units and eight electives.
In the business practice units you combine the skills you'll learn throughout your degree and apply them to practical scenarios to solidify your knowledge. You'll collaborate with your peers and solve real business problems, giving you the confidence to step into the workforce with practical experience.
Course highlight
Why study a degree in Management with Swinburne Online? Our courses are at the forefront of industry and provide you with the practical skills to success come graduation. Get a taste through the course highlight below or view all units in this bachelor's degree.
View All Units
How you'll learn
How you'll learn
Learning designed for online
Your study journey with Swinburne Online is tailored to the digital space. You'll study in a dynamic virtual classroom environment, interact with your peers in the custom-built social platform, and receive support at the times you need it from advisors who understand studying online.
Online classroom
You'll complete each of your units in Canvas, your online classroom, and be guided through coursework by an online tutor with real-world experience in your field of study. Canvas is where you'll access classes, assignments and discussion boards with your peers.
Online campus
The Student Hub is your online campus, where you'll access the support and resources to assist you throughout your study journey. From managing your course to technical support and library resources, you'll find it all in one easy location.
Tailored support
Swinburne Online will be there for you each step of the way. From enrolment through to graduation, we offer extended, flexible support in each of your units and advisors to assist with anything from technical support to referencing and assignment tips.
Meet the team
Meet the team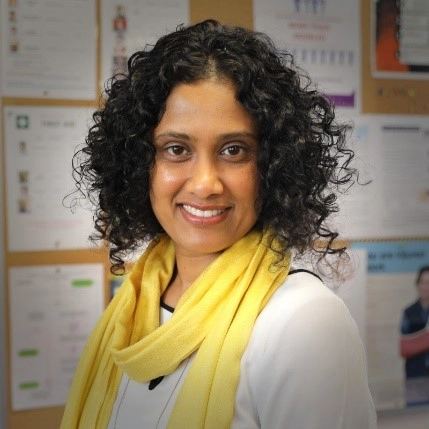 Asanka Gunasekara
Lecturer, Management
'What I like about management is it allows us to help all our students understand how to manage themselves and their workplace relationships better, so that they can be successful individuals. The management major prioritises developing career-ready graduates, with authentic assessments developing emotional intelligence and problem-solving and teamwork skills.'
Entry requirements
Entry requirements
Non-Year 12 entry
Completion or partial completion of an approved tertiary qualification (including diplomas, advanced diplomas, associate degrees and degrees). Additional performance criteria and prerequisite requirements may also apply.
Applicants without a formal qualification but with significant and relevant work experience and appropriate English language skills, or a suitable Special Tertiary Admissions Test (STAT) result, will be considered if they can demonstrate that they can undertake the course with a reasonable prospect of success.
Read our Applying and Enrolling FAQs.
The University may determine selection criteria and restrictions in respect of courses to apply in addition to these entry requirements.
Year 12 entry
2022 Guaranteed Entry ATAR: 60
Successful completion of the Victorian Certificate of Education (VCE) or its equivalent, such as an interstate or international Year 12 qualification.
VCE prerequisites: Units 3 and 4: a minimum study score of 25 in English (or equivalent) or 30 in English (EAL).
Read our Applying and Enrolling FAQs.
Credit arrangements
Credit transfer
Credit is granted in recognition of previous study and/or experience and allows students to gain advanced standing towards their course. Applicants are assessed on a case-by-case basis. Speak to a Course Consultant about applying for credit.
Applicants who have completed a Diploma in a related discipline may be eligible for credit of up to 8 units; the equivalent of a third of the course. Students admitted to the course with prior tertiary studies that satisfy part of the academic requirements of this course may be eligible for academic credit of up to 16 units.
Recognition of Prior Learning
Recognition of Prior Learning (RPL) allows students to gain credit (advanced standing) towards their course in recognition of skills and knowledge gained through work experience, life experience and/or formal training. Applicants are assessed on a case-by-case basis. Speak to a Course Consultant about applying for RPL.
Diploma entry pathways
Pathways allow students to progress from one qualification to another where the first course is recognised as an entry requirement and provides advanced standing to the second.
Credit available may vary depending on the major selected within any given degree but in most instances you may receive up to 8 unit credits.
Our Course Consultants will step you through the process of entry and credit using previous study.
Fees
Fees
The estimated annual fee for this course is $15,142*. This is based on completing eight 12.5 credit point units in one calendar year.
Commonwealth provided loans are available to assist eligible students to pay their course fees and there are a range of university, government and privately funded scholarships and prizes.
Discover more information about HELP loans.
Course fees will be affected by a student's unit selection and any credit awarded in recognition of previous academic experience.
This course is offered to domestic and offshore international students. Depending on your citizenship, you may be eligible for a Commonwealth Supported Place.
Domestic students also contribute to student services and amenities via an annual fee.
Scholarships
Scholarships are available for both commencing and current students. You may be eligible for Swinburne Scholarships.
Career Outcomes
Career Outcomes
Your pathway to industry
The Bachelor of Business – Management prioritises your readiness to succeed come graduation through industry connections embedded in your degree:
Projects: Work on an industry consulting project, solidifying your knowledge and giving you highly employable skills.
Software: You'll use tools like Canvas Studio and collaborate in teams, skills which will build your resume.
Teaching: Your learning advisors work in the industry themselves, helping you to stay connected to your career goals.
Guest Speakers: You'll hear from a range of industry experts, giving you the opportunity to collaborate with professionals in your field.
Manager
Oversee every aspect of your business – from finance, people, data, distribution, sales and growth – you'll be part of it all. You'll set goals, make change and enjoy working with people.
Entrepreneur
With a solid understanding of business practices, you'll have the tools you need to set up your own business. Bring your fresh ideas to the market and put your knowledge into practice as you assess your growth and innovation.
Project Manager
Take a leadership role not just in project planning, but delivering the exciting results. You'll be part of every process, from ideation to execution.
Business Development Manager
Your role is all about the future – new customers, new markets, new products and new processes. You'll plan and strategise development, helping your company to reach their business goals.
General Manager
While managers are often associated with individual departments, as a general manager you'll be part of it all. You'll play in active role in creating growth and driving motivation across an entire business.
Operations Manager
Take a lead role in the management of producing goods and services. Oversee the distribution of products and find areas of improvement to strengthen business operations.
Business Analyst
In this dynamic role, you'll use data analytics to assess processes, determine requirements and deliver data-driven recommendations and reports to key stakeholders.
Account Manager
Be the face of the company as a key contact point to important clients. You'll manage their goals and expectations, creating valuable and lasting relationships.