Fancy yourself as the next Richard Branson or Sheryl Sandberg, but unsure how to make it all the way to the top?
According to a recent Harvard Business review study, six of the 10 the best-performing CEOs in the world all completed a Masters of Business Administration (MBA) – this could be the next step that catapults you from an open plan office to the boardroom.
An MBA with Swinburne Online offers an industry-recognised degree with the flexibility to fit it in with your busy lives. You will enjoy all the advantages of a well-recognised degree without uprooting your life.
So if you're not already convinced, below are four reasons why you should take your career to the next level by studying an MBA online.
A first class degree on your own watch  
The MBA is specifically adapted for online learning. Subject matter experts, learning designers, technology designers and information specialists have worked their magic to create a first-class degree that can fit into your hectic schedules.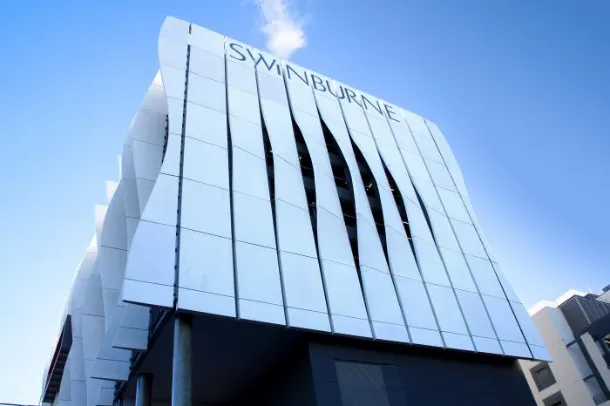 All Swinburne Online students receive the same qualification as students at Swinburne University of Technology, an internationally ranked university ranked in the top 3% of universities worldwide.
Study anywhere, anytime
While an MBA is a very appealing prospect for many ambitious go getters out there, the logistics associated with taking time off work, commuting to campus and fitting into a rigid lecture schedule can put anyone off. However, by doing the MBA online, these frustrations are removed from the get go. You can study anytime, anywhere. Instead of competing for car parks or sweating over a campus map to find your lecture theatre, you'll be well into your lesson with your PJs on and a cup of tea in your hand!
Community ties
Studying online certainly does not mean studying alone. By undertaking our MBA online you'll instantly become part of a close-knit community of likeminded students from a range of industry sectors and backgrounds. Forming a study group outside of class or joining one of our many Facebook groups is a great way to learn from each other and start developing those valuable industry networks.
Develop the skills for leadership
Leading an organisation means being able to overcome challenges and excel in the most competitive environments.  Studying online will help you grow and develop your important professional skills including independent learning, organisation and resourcefulness. These skills are essential to any successful leader and with the help of our industry experienced eLearning Advisors and Student Advisors you'll finish your MBA ready to take on the world.