With a goal to complete higher level education and learn something new, Foti recently completed a Diploma of Business with Swinburne Online. Since completing his diploma, Foti has advanced his career and transitioned into a new, flexible role that allows him to work from home. An eager and self-motivated learner, Foti has some great tips for students.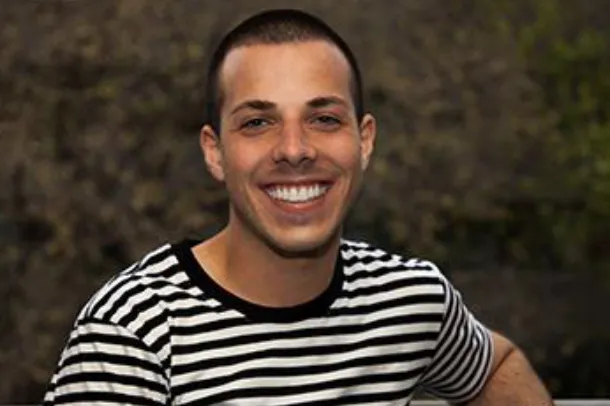 Why did you decide to undertake your diploma?
I wanted to extend myself and gain further knowledge about the principles of a business. My goal was to complete higher level education and learn something new. I was working full time in sales and also running my photography business on the side and wanted to develop my skills. It has been an awesome course – if you're a people person, you will love it! Business is interesting as it isn't just one thing, and it's constantly changing.
How was Swinburne Online helpful to you in completing your course?
The genuine and helpful trainers were easily contactable, and they made it a seamless process and a great experience to study online. I received reminder emails, and goals were set for me to work towards which helped me complete my course. It was extremely flexible as I was able to study at my own pace from anywhere, as long as I had access to the internet. I utilised spare time on my breaks while at work, and if I was travelling, I was able to squeeze in study sessions. Whether they were big or small, they were all steps leading to the finish line.
What strategies helped you to be a successful online learner?
Because I was interested in the course content and eager to learn, I was self-motivated and driven. The information was interesting and there were many real life scenarios in the content which made it extremely engaging and relatable. Being able to grow and develop, and also improve my business for clients really motivated me.
How did your diploma help to advance your career?
My diploma opened new opportunities in various fields. I am now working as an At Home Advisor for Apple. The skills I have learned are fundamental to both my career at Apple and also my photography business.
What advice do you have for other students?
Find your true passion, set goals and go! Let nothing stop you, and be passionate and enjoy it. If you like what you're doing, before you know it you will be done. You've got nothing to lose. Plan rewards for yourself when you complete another unit, and set SMART goals for what you want to complete before the end of the week or month.
If you're interested in studying with Swinburne Online, view our range of online courses.