Picture submitting your university assessments against the backdrop of rolling mountains, fields of green and even the possibility of meeting a leprechaun along the way 😉
For country Victorian boy William Colvin, living half a world away in rural Ireland actually doesn't feel too dissimilar to home. Moving to the Emerald Isle three years ago with his Irish wife, William has continued to study a "good Aussie degree" completing his Bachelor of Communications with a Major in Media Studies with Swinburne Online while he raises his family in Balleybofey, County Donegal.
To celebrate St Paddy's day we decided to catch up with William this week to get his take on studying abroad, travel and his plans for life post degree.
Why did you decide to move to Ireland?
When I finished high school I went straight into the workforce and never travelled or took any time off. I met my wife, who is Irish, when she was in Australia and we went on to have a daughter and lived together in Melbourne for three years. I found myself at this point, unhappy in my work and my wife was missing home. We travelled to Ireland for a holiday and while there made the decision to take a year off and move Ireland to spend some time with the in-laws. I found the transition to Irish life very easy – we live out in the country and it's not all that different to Gippsland in Victoria where I grew up as a kid.
Why did you decide to study a Bachelor of Communications with a Major in Media Studies?
I studied media in Year 12 and have always been interested in media and journalism. After six years of working full time and moving up the corporate ladder, I decided the course would help me expand my work opportunities and maybe even take my career in a new direction.
How did you find the transition from studying in Australia to studying in Ireland?
The transition was easy – the only challenge was getting my head around the time zones. When it's the 'top of the morning' in Ireland, most of my study buddies are fast asleep back home.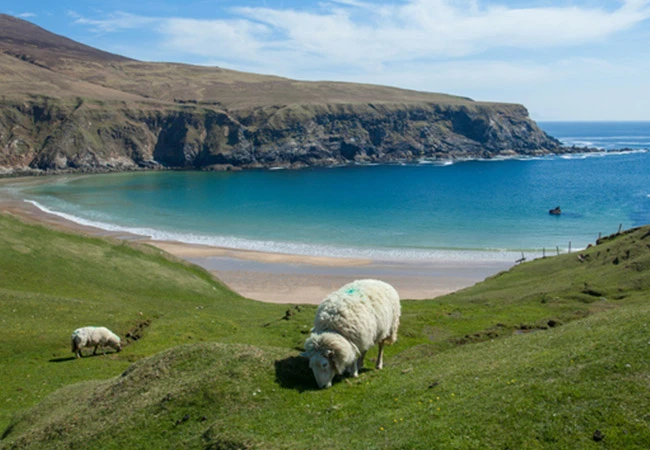 Online study has allowed me to access all the benefits of studying with a reputable Australian University while living 10 time zones away!
When do you graduate and what are your plans after?
All going to plan I'll graduate at the end of this year's TP3, get a job in the field (that pays well!) and apply my new found skills and qualifications in media and journalism.
Are you planning on coming back to Australia?
I've spoken to so many people who plan move to Ireland for a short stint and end up staying much longer. It's a beautiful country that draws you in with its fun loving good humoured people. At this stage we don't have any immediate plans to move back to Australia but we will definitely be back at some point – maybe in September to see the Western Bulldogs win another flag in the AFL!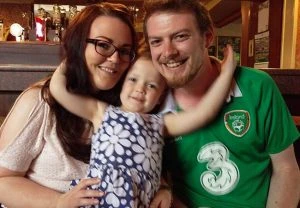 Can you talk about the benefits of online study?
Online study has allowed me to access all the benefits of studying with a reputable Australian University while living 10 time zones away! I have been able fit the course around my life, meaning I haven't had to comprise my work or family time – something that wouldn't have been possible if I was attending on campus. I also find online study beneficial as I can move at my pace and manage the workload on my own terms. I generally study three or more subjects at a time and that means I have been able to condense the course length which is great!
Have you completed any further travel while studying abroad?
I have been over to England a few times and to Portugal, as well as a trip home – we hope to travel to Iceland soon, but may have to save that for graduation celebrations!
And finally: What are your plans for St Paddy's Day?
At this stage it looks like we will be heading out Paddy's eve with a few friends, doing what the Irish do best a couple of pints and plenty of 'craic'!
If you're passionate about a career in media and communications, check out our online options at Swinburne Online.