Studying psychology and running a bakery business may seem an unlikely combination, but for hard-working Swinburne Online student Isabelle Bach, it's a lifestyle.
Tell us about your business.
We are a bespoke boutique bakery in South Yarra where everything is baked fresh to each of my client's individual cravings from only the highest quality local produce. The eggs are free range from the Mornington Peninsula, fresh local dairy, and the fruit and veg come from the local market. The result of all this care and love is a depth of flavour that cannot be described in words.
We bake for the daily cravings and special events of people all over Melbourne as well as filling the dessert displays of many cafes, delicatessens, and restaurants right across Melbourne and Geelong.
What led you to start your own bakery?
Proof is in the Pudding begun from an immense craving for a quality of dessert and decadence that no matter how far and wide I searched Melbourne, I simply couldn't find.
From a young age I've always baked for my family, friends and the simple joy of it, so I took my skills for granted. One day my partner said to me: if you can't buy it, why not bake it? And that was the birth of Proof is in the Pudding.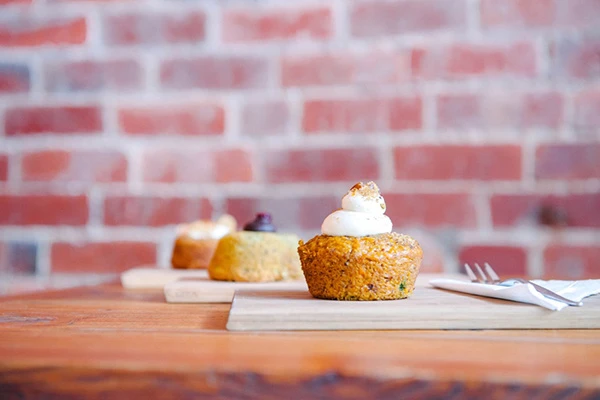 How long has it been running?
I began in February of 2015. Things were very slow for the first 6 months as I've never engaged in any paid advertising and rely solely on word of mouth from my loyal V.I.C.Es (Very Important Cake Eaters). Soon enough things started to fly and I couldn't be more amazed at how the bakery has evolved.
How do you juggle running a business and studying?
It takes a lot of organisation and discipline. I carefully plan out the learning materials and schedule them into my work day to ensure I get it all done. I view a quiet day at the bakery as an opportunity to get ahead on my studies and genuinely enjoy being able to fulfil my academic drive in the afternoon after baking, if I finish with a few hours spare.
I'm not going to lie – it has been hard, especially because I started my degree on campus. But then I discovered Swinburne Online and I couldn't have felt more relieved. Being able to work your study schedule into your career is wonderful. The tutors couldn't be more supportive and interested in my work – occasionally the bakery even comes up in the student discussions! Having access to learning materials, and tutor support at any hour is truly a gift worth appreciating.
Finally, I couldn't do it without the support of my dad. Whenever I need advice, an assignment draft read, or just someone to vent to, he is always happy to lend an ear over the phone from Adelaide.
What are you studying and why?
My degree covers Psychology and Sport Science but when I sit back and reflect, pretty much all the electives I've chosen have been business or accounting related which has been really helpful to the bakery.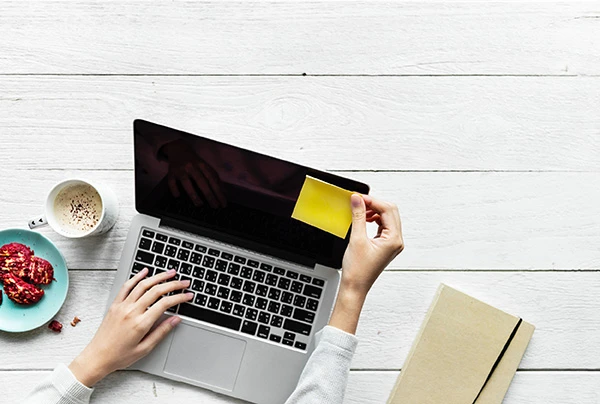 Why did you choose to study online?
After being faced with the pressures of trying to balance a growing business with full-time study, I realised that unless I gave up baking, online study was the only option. It allows you to create your own academic timetable, and provides so many resources you can access from home or work. It really was a life saver.
What are your plans for the future?
The bakery is currently in an exciting growth phase… I can't tell you all the details quite yet but Proof is in the Pudding is set for some sweet steps towards delivering even bigger smiles across Melbourne. You can stay in the loop about this via the bakery's Instagram page @proofisinthe_pudding or by signing up to the V.I.C.E (Very Important Cake Eaters) list on our website. As far as my studies go, I've only got a few more electives to complete online before graduating.
I love learning so I also intend on completing a postgraduate degree. And when Swinburne Online allows you to balance career AND your studies then why not!
Interested in studying Psychology like Isabelle? Enrolments for Teaching Period 2 close on Friday 26 June. View our Psychology courses today.