We ask a super rad author and podcaster for their six top tips.
It's hard to pin Yorta-Yorta woman Allira Potter down to one category. According to their own website, she's an intuitive, a creator and writer, a speaker, a model, an empowerment and mindset coach, a manifesting queen, a baby witch and an all-round spiritual sister. You can throw in published author, professional psychic and podcaster for good measure.
With a skillset like that, and a larger-than-life personality , it's no wonder she's amassed 48,000 followers on Instagram and has brands like Adairs and MG knocking on the door.
Allira began their career studying Media and Communications with Swinburne Online, and it wasn't long till their social media kind of exploded. 'It was sort of an overnight success thing,' she says. 'During 2020, with Black Lives Matter, a lot of the stuff I was sharing really resonated with people. Within a week, I went from maybe 4000 followers to 10,000, and it just kept going and going!'
We gave Allira a call to get their tips on building a successful personal brand (AKA how to make friends and influence people).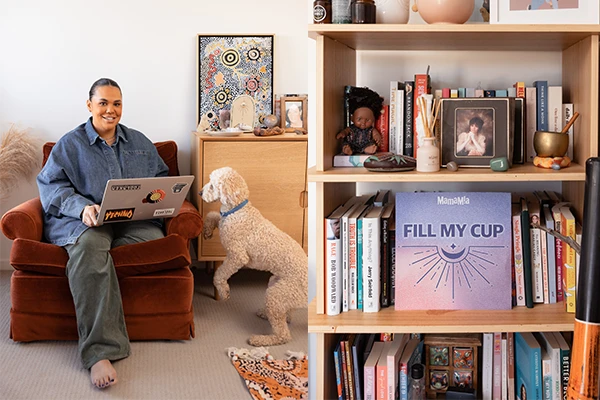 BE TRUE TO YOURSELF
This is a good rule for life, too, but it's dynamite for online marketing. 'My brand had to be true to me,' Allira says. 'I had to be completely authentic. What you see on social media is exactly what you get in person.' Basically, you'll never build a successful personal brand if that brand isn't personal. Don't compromise on this one: if you change your content to what you think people want, that's a really quick way to become generic. Be yourself, warts and all. That's what inspires loyalty on social media. People want to see the real you.
STUDY HARD
When Allira enrolled in Media and Communications at Swinburne Online, she didn't necessarily know where their career was going, but that's okay. The skills she was learning could translate. 'I originally chose Media Communications because I saw myself as a PR party girl,' she laughs. 'I wanted to work in the industry running events, and I needed a flexible uni that would allow me to study outside work hours. And even though I didn't end up in PR, Swinburne Online came in handy because it taught me the basics: how to write, how I should speak, how to network, and how to be authentic.'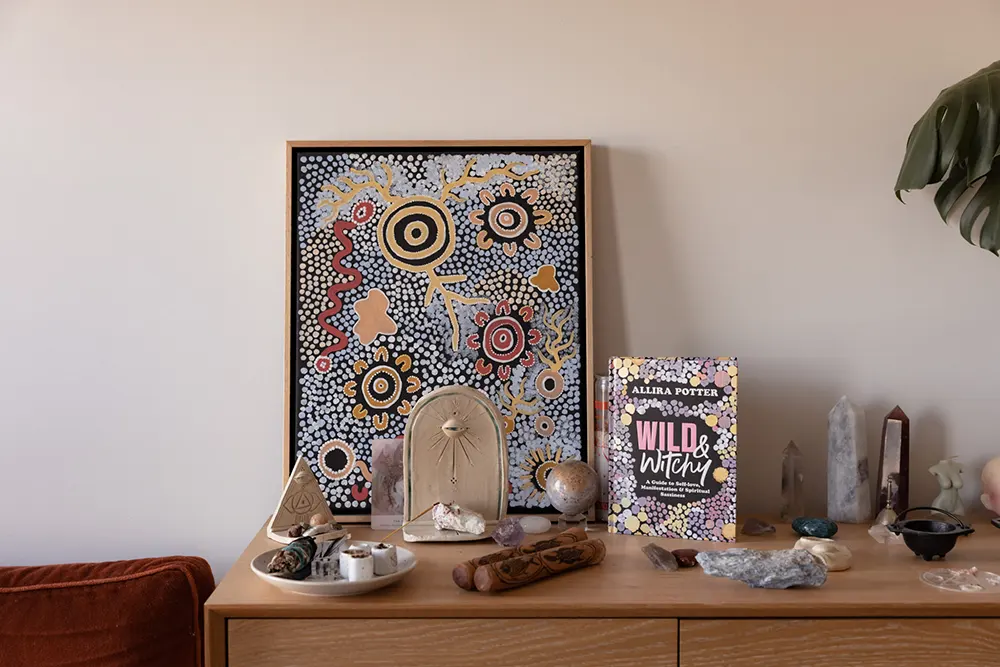 ALIGN YOUR VALUES
In any career journey, you're going to be faced with tough decisions. Do I go for a new job? Do I take a risk? Allira says the best way to resolve these dilemmas, and amass a following, is to figure out your values. 'This is super hard!' she admits. 'I didn't know what my values were in the beginning. My mentor told me: your values are either personal or business, and ideally you should combine them.' Allira says this has been key to building their brand. You have to figure out your values – theirs are culture, communication and honesty – then align them with your business. That's your compass.
FIND A MENTOR
Should all freelancers and creatives find a mentor? 'One hundred per cent yes!' Allira says. 'I say to everybody, the best advice I can give, whether it's personal development or building a brand, is find someone to guide you. I was lucky enough to have Julie Parker from Beautiful You Academy. She took me under her little wing and saw the potential in me, even when I didn't see it in myself.' The most important thing with a mentor is finding someone that clicks with you. You want the Yoda of mentors: wise, patient, and able to levitate starships with their mind.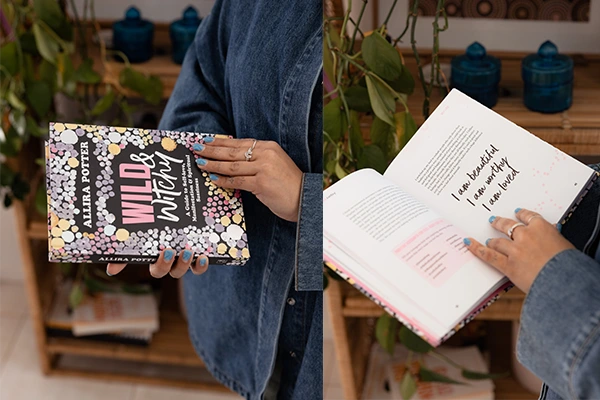 PRACTICE SELF CARE
Allira is happy to admit that last year she was (if anything) too successful. 'I reckon I burned out three times over the course of 12 months,' she says. 'I had my book, then the book tour, I filmed a TV show, and my podcast launched with Mamamia. It was a lot.' What helped was slowing things down – Allira has deliberately dialled back their commitments this year – and practicing self-care. 'That's something I learned at Swinburne Online,' she says. 'I learned so much about stepping into the media industry. The support there was insane. But I also learned that self-care is crucial in this game. You have to give yourself time and space.'
SPEAK TO YOUR AUDIENCE
Allira's online content takes many forms – podcast, books, social posts, interviews, psychic readings, the works – but they all come back to communication. Identifying your target audience, and then connecting with them. Person to person. Allira says that's something that was really drummed into them at Swinburne Online: good branding is good communication. 'There was always that journalism component to the course,' she says. 'So for me, learning to speak to my audience was a really big thing. That was one of my key takeaways.'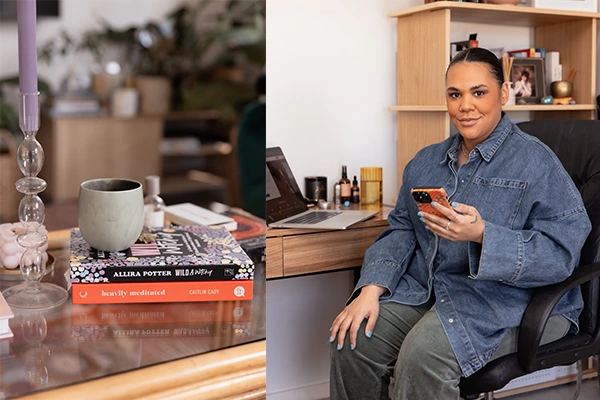 DON'T NEGLECT LINKEDIN
When you're building your brand, the temptation is to push all your chips behind Instagram and TikTok. That's where the eyeballs are, right? But Allira says don't neglect traditional platforms, like LinkedIn. 'I'm very active on Insta, and I'm trying to get my head around TikTok,' she laughs, 'But I've actually had great success with LinkedIn. It's amazing for networking and putting myself out there. Everyone's like, "LinkedIn is so old-school!" but it's actually amazing. I get to connect with people I'd never normally meet, and the opportunities for work are huge.'
FACE THE FEAR
In some ways, building a personal brand is the hardest marketing trick of all. Because it's not just a product you're putting out there – it's you. On a digital plate. And that can be a scary proposition. Allira reckons you just have to take the plunge. 'During a global pandemic, I literally quit my stable, boring, corporate job to do this full-time. I was terrified! But I've learned that there's space in this world for everybody. As creatives, we tend to overthink things. We assume that, because there's someone successful in this space already, there's no room for us. But don't be embarrassed to just show up. Keep doing your best.'