We ask a media powerhouse for her top tips, which includes a 'day audit'.
Swinburne Online graduate Amberley Lobo has the kind of career every media-loving student dreams of. Writer, producer, TV presenter, director, MC. She's worked for the ABC in Australia and the BBC in London. She's teamed up for brand campaigns with everyone from Cricket Australia to Instagram and Google, and even 'dabbled' in radio for Triple J. If someone asked her for a one-page resumé, they'd need to read it with a magnifying glass.
So how did Amberley get here? Three words: living her values. 'My personal life statement is to leave people and the planet better than I found them,' she says. 'In my work I always try to let that guide my decision-making process.'
Thanks to the team at Swinburne Online, we sat down with Amberley to find out how values can drive your career.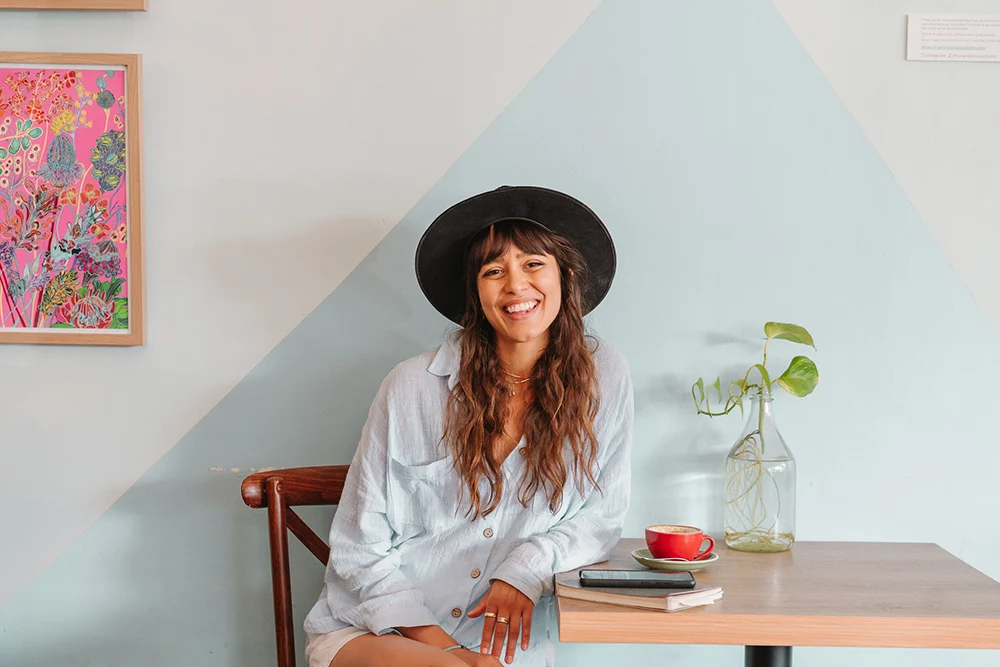 WORK YOUR VALUES, AND VALUE YOUR WORK
As an all-round media powerhouse, Amberley gets jobs thrown at her all the time. For each request, the first thing she does is ask herself: does this fit with my values? 'It's a quick check: "Will this job have a positive impact?" and then everything filters off that,' she says. 'Will it make people happy? What will it achieve? I go through that with each opportunity.' This is the power of defining your values. They take the guesswork out of career decisions.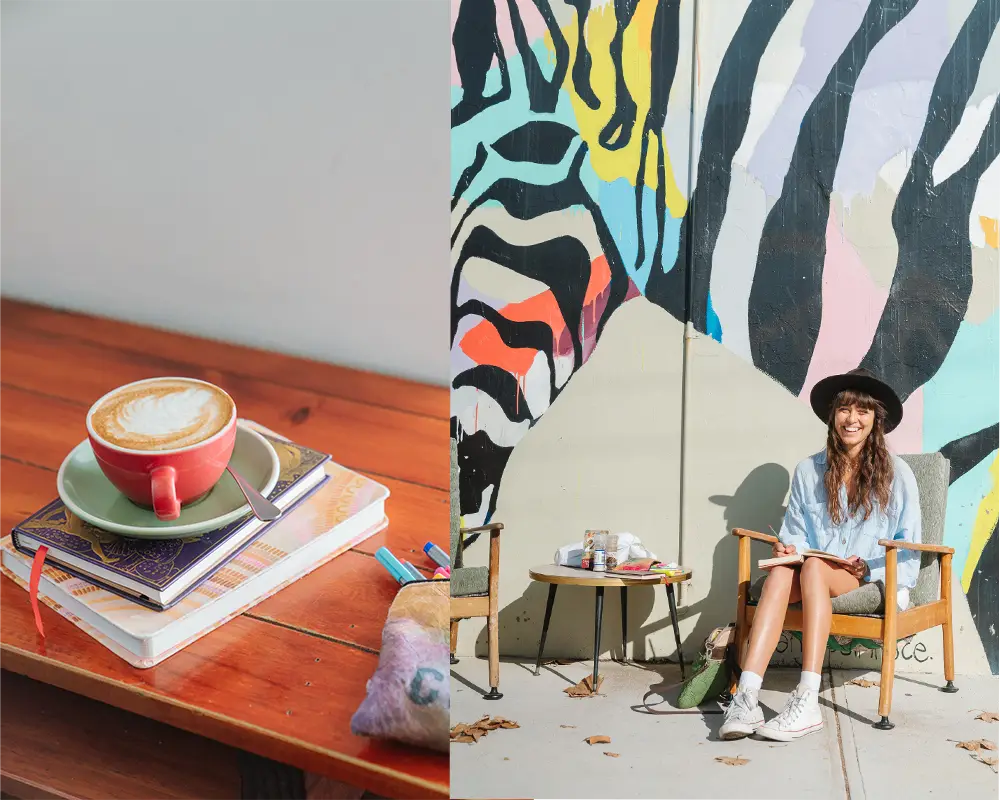 DON'T BE AFRAID TO TURN STUFF DOWN
Do you ever turn down work? 'Oh, all the time,' Amberley laughs. 'You have to. I'm very purpose-driven, so I couldn't do anything that goes against my values. Gambling ads, alcohol companies, that kind of thing.' Amberley says this has a double benefit. For one thing, she's not actively making the world a more terrible place (which, you know, is always a good thing). And second, she can give every job 100%. 'I have to love what I'm doing. If I didn't believe in my work, I wouldn't be able to give it my all.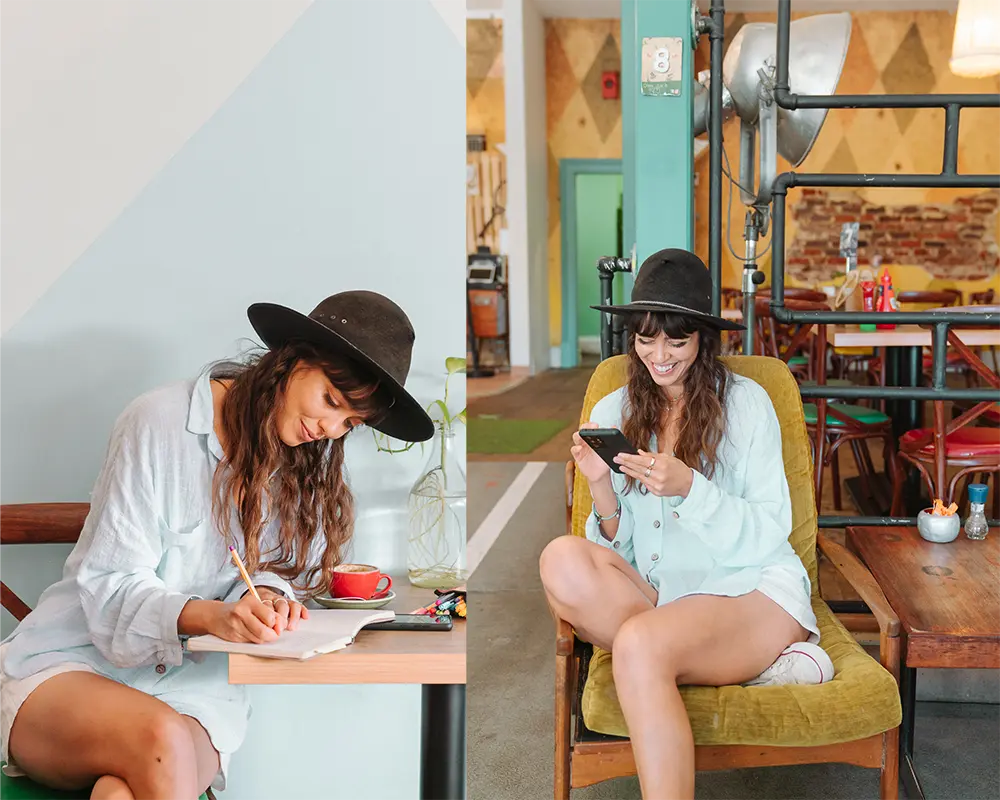 NEVER GIVE UP
Persistence, and a willingness to 'throw myself into the deep end', have also served Amberley well. She tried five different universities before settling on Swinburne Online, and actually thought she'd never be able to finish a bachelor's degree. 'I was working full-time, hopping around a lot, and it wasn't until I found Swinburne Online that I actually enjoyed my studies,' she says. 'Swinburne Online was a game-changer. As someone who never liked studying, who finds it hard to sit still, the whole online system was amazing.'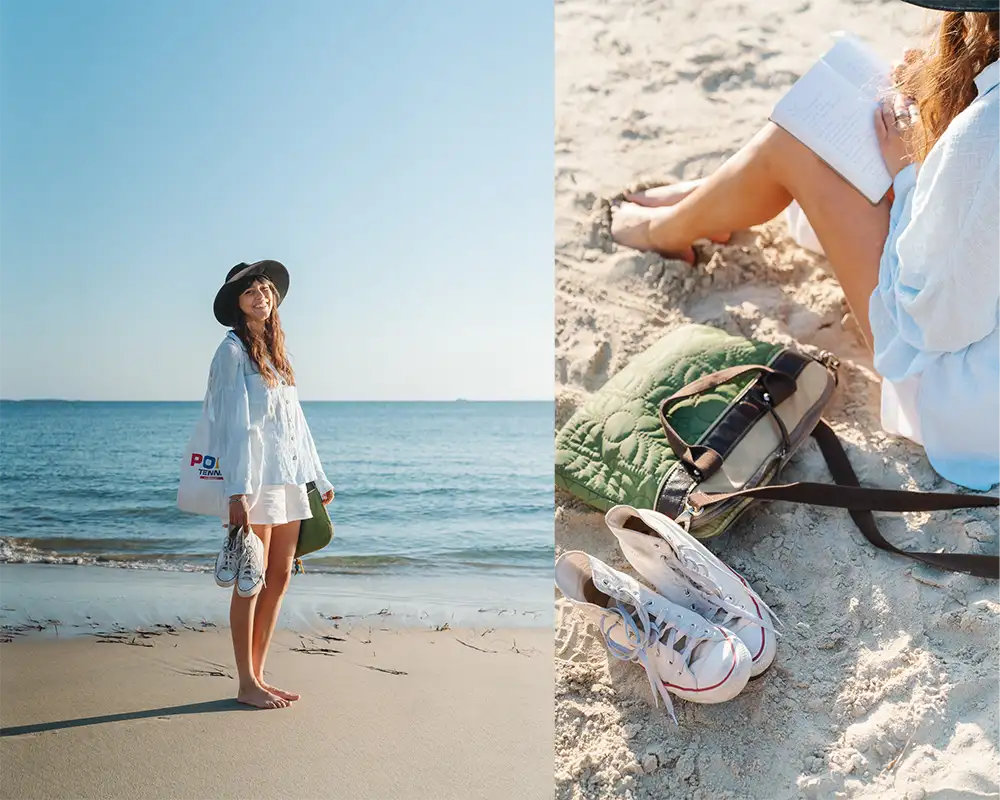 BE STILL AND THINK
So how do you identify your values in the first place? Amberley says the key is to simply take some time. Reflect. Figure out what makes you happy. 'I honestly think people just need to get still and take a bit of time,' she says. 'Think about what brings you joy. How you spend your time and your money is (usually) a good indication of what you value.' The truth is, most people rush into careers, and they don't stop rushing till retirement. With a little self-reflection in the beginning, you can set yourself on the right path.
DO A DAY AUDIT
Here's a trick Amberley uses. Write out what you think your values are, then chronical everything you do in an average work day. See if the two are in alignment. This is your 'day audit'. 'For example, maybe you value family connection, but none of your time is spent on family, you're just on the computer all day,' she says. 'Then you can see there's a mismatch.' This is a good way to tweak your career, or your life in general, and start actually living your principles.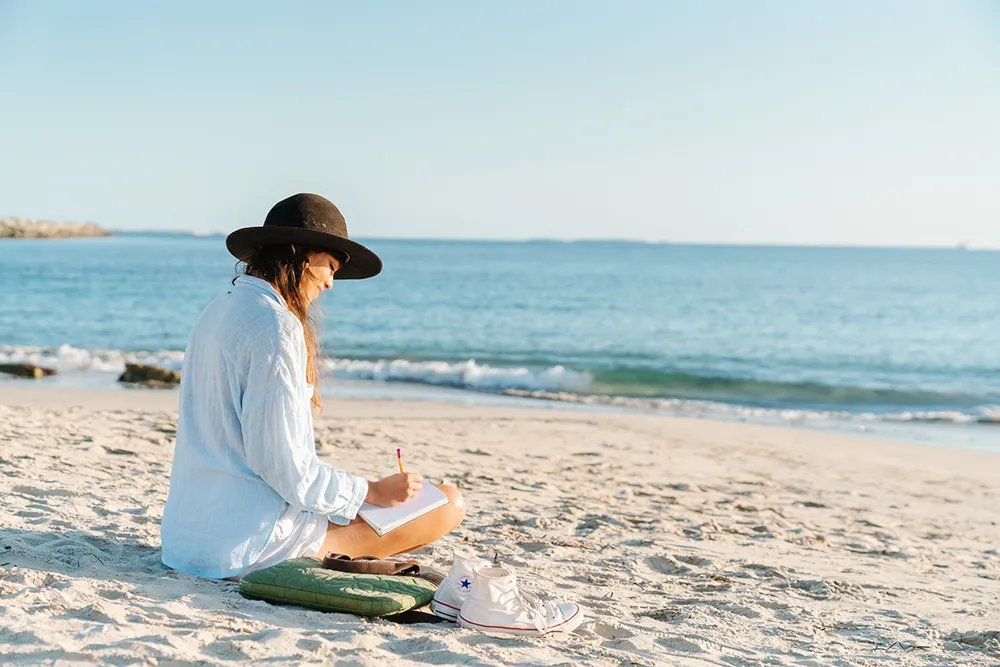 START JOURNALLING
Amberley is an obsessive journal writer, and actually has three different journals on the go at once. You probably don't need to go that far…but keeping a daily journal can help you stick to your values. It's a simply way of observing your own life – a daily workout for your spirit and brain. 'I always say that what you're not aware of, you can't change,' she says. 'So part of my daily ritual is the journal. I set aside time to sit still and reflect. In fact, I always do something for my mind in the morning, before I do anything else. The alarm rings at 4:30am and I start journaling!'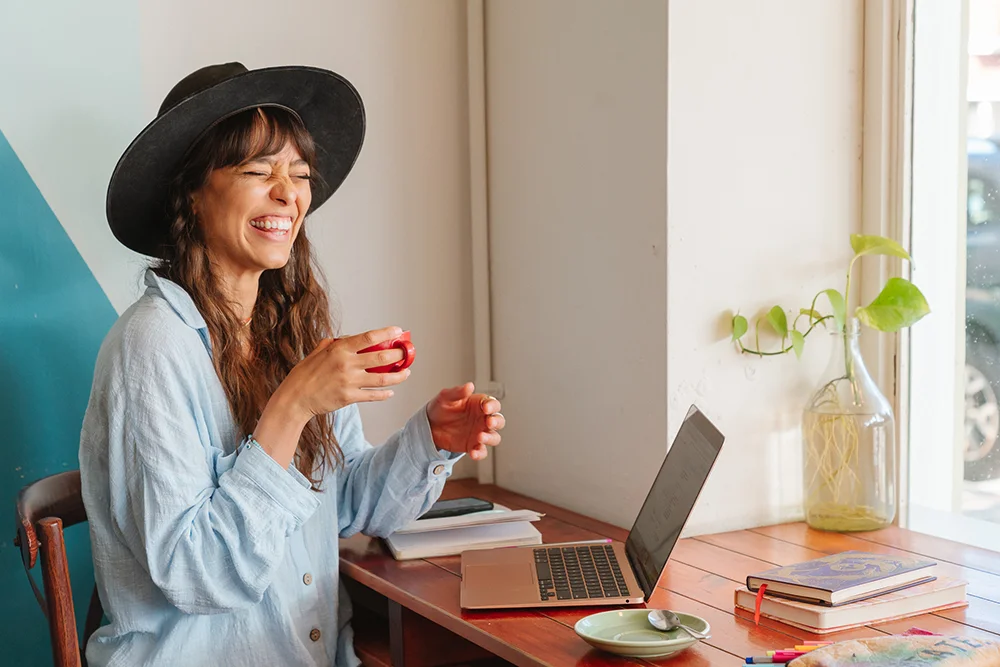 LEARNING DOESN'T STOP
Amberley says one thing that's stuck with her from Swinburne Online is 'lifelong learning' – the idea that education doesn't (or shouldn't) stop when you get your degree. 'At Swinburne Online, I really started to value learning, and I'm always trying to level up what I'm doing,' she says. 'I place such a huge value on education, because the more you learn, the more doors open for you. I started in the production end of media, but my business degree gave me this complementary skillset, which led to all sorts of adventures.'
If you want the flexibility to study on your terms so you can prioritise what matters to you, explore our range of online Business courses.