All too aware of the difficulty faced by athletes when transitioning out of their professional sporting lives, Waratahs players Matt Lucas, 24, and Cam Clark, 23, are setting themselves up for their next career move.
Balancing sport and study, Matt and Cam, both based in Sydney's Northern Beaches, are pursuing undergraduate degrees with Swinburne Online. The pair has turned to online study after finding on-campus study too difficult to manage with their training and travel commitments.
"With online study, I have a really good balance. I can be fully committed to rugby and study my course in my own time," Matt said.
"My business degree gives me another avenue outside of rugby in which I can really apply myself."
Two-thirds of the way through his Bachelor of Business (Management), Matt has played with the Waratahs for four years and also enjoyed a stint playing in Italy.  After rugby, Matt wants to pursue teaching, but he remains motivated to completing his current degree first.
Cam joined the Waratahs this year following a successful career as a Rugby Sevens player. Currently studying a Bachelor of Business (Marketing), Cam has always wanted to earn a tertiary qualification.
"Unfortunately, you can't play rugby forever.  The more I can study and develop, the more likely I am to have a smooth transition into life after rugby," Cam said.
"In addition to preparing for post-rugby life, I'm also motivated by having something outside of rugby that I can say I committed myself to and achieved during my sporting career.
"I think it's something I can look back on and be really proud of."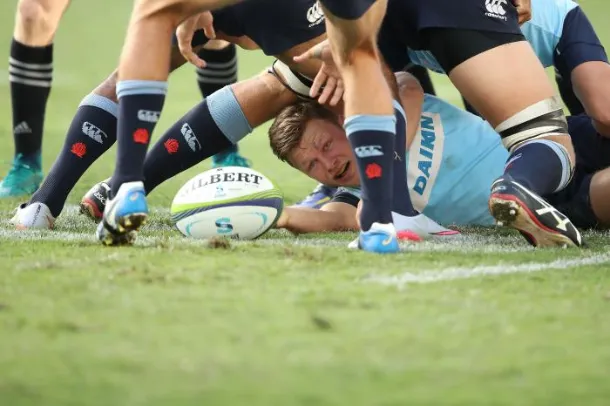 Interested in pursuing a degree with Swinburne Online? View our range of online courses.