It's never too late for a career change. Father of two and Swinburne Online Master of Teaching (Primary) graduate, Paul, can vouch for this. 
After working in the financial services industry for 20 years, Paul decided to change the path of his career and began to work towards a future in education. We caught up with him to find out more about his online study experience. 
Choosing to complete a Master's degree online
A year or two before Paul decided to embark on his online study journey, he felt like he was in need of a fresh challenge. He ultimately decided on studying a Master of Teaching (Primary) because of his love of helping children learn, which he had developed with his own kids. 
The choice to study online was an obvious one for Paul, as the program fit in well with his full–time working schedule.  
Working online meant that I could control my timetable, which as a father of two, was vitally important.
Paul's favourite thing about studying online was being able to work on his assignments whenever he wanted to, as all the course content is so easily accessible. 
Maintaining the balance
At times, Paul found the balance between work, study and family quite challenging and had to plan his weeks out carefully to keep from falling behind. 
Planning is the single most important ingredient to juggling it all successfully.
Luckily, he also had his incredibly supportive family to help him through. Their understanding, combined with the flexibility of studying online, helped him complete his course in just two and a half years. He found that being able to study whenever and wherever he wanted was much easier to work with than being locked into weekly lectures and tutorials.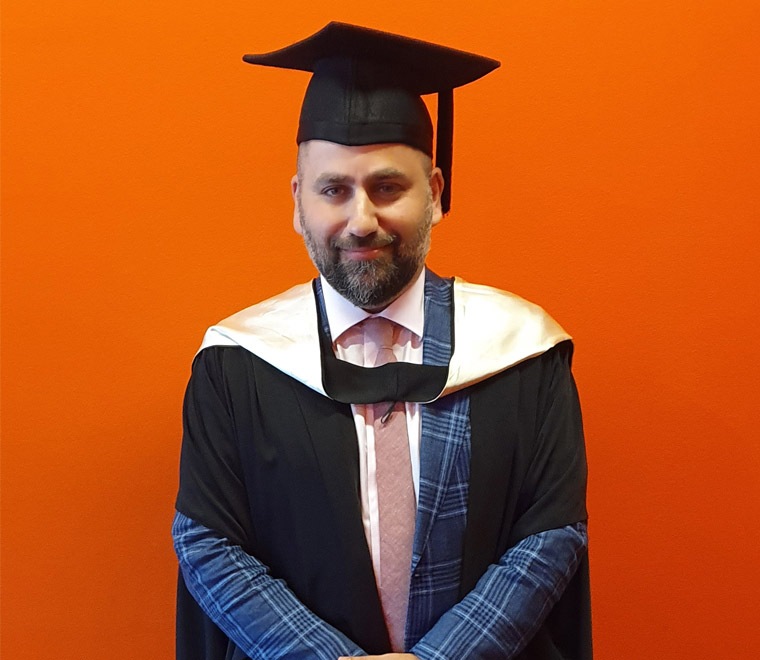 The satisfaction of successfully changing careers
Since graduating and obtaining his teachers' registration, Paul has commenced work as a casual relief teacher and is "absolutely loving life." His goal for the future is to gain a full-time teaching role in a Victorian primary school.
Paul's advice for anyone considering a career change: Sit down and write a 'pros and cons list'. Take into account everything from changes to your remuneration and the impact on your family time. While it's also important to speak to people close to you, remember that the decision to change careers is ultimately yours and yours alone. So if you are passionate about making that change, just go for it!  
If you, like Paul, are interested in making a change in your career, take a look at our online courses or give one of our Course Consultants a call on 1300 069 765.