Are you ready to shake up your early childhood education career?
Our children will shape the future – so it's important that we give them an education that is future-proof. Is it time you update your early childhood teaching skills with a fresh education qualification? Though the goal of early childhood education remains the same – give young children the best possible start in life – the way we approach teaching has changed. So, what can you do to can you reinvent your early childhood education career and keep up with rapid industry change?
Where is the future of early childhood education heading?
Jobs in early childhood education are predicted to have a sharp increase of 17.2%  within the next five years. Recently, the government also announced a new policy commitment to early childhood education in Victoria and NSW.
From 2022, children in New South Wales and Victoria will have access to two years of kinder before starting school. This will give children an extended period to grow and learn. As a result, over 6000 new teaching jobs (4000 kinder roles and 2000 educator roles) are predicted to open across Victoria alone.
'The Victorian government will also establish 50 childcare centres in the areas with the greatest unmet demand for childcare places, increasing the overall supply of places by three to five percent.' – The Guardian
Early childhood education careers are also rapidly diversifying to better focus on special needs children and children from diverse backgrounds. This is a key time for you to update and broaden your early childhood skills to keep pace with changing industry needs.
Benefits of upskilling in early childhood education
New job prospects
An up-to-date and well-rounded skill set is incredibly advantageous if you're preparing to apply for a new job. By updating your skills in early childhood education, you will fill any skill gaps employers may be struggling with and offer advanced knowledge in key areas of education.
The most pressing need is for educators and teachers to have a strong understanding of new technologies influencing modern education. If you advance your early childhood education skill set you'll stand out and avoid becoming just another name in the pile of applications.
Keep your skills and knowledge current
The way we approach teaching, and the tools we use, have changed significantly. Technology is an essential part of every educational space and it's important that we keep up with it. A digital future will open exciting new doors for early childhood educators and teachers. By keeping up to date with modern methods of educating, your career will be well placed now and well into the future.
Reinvent your teaching
If you feel like you're falling into the same rhythm with your teaching and want to increase your confidence, upskilling your teaching skills is the way to go. Maybe you need some new educational strategies? Or you want to specialise in a specific area to better support the diverse learning needs of children? By upskilling in early childhood education, you'll learn new methods and skills and find a newfound passion within your career.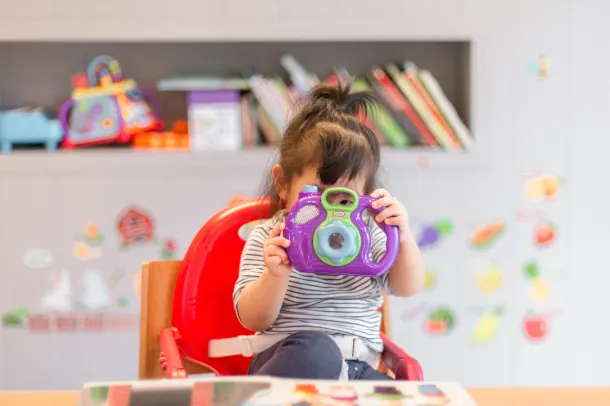 Popular jobs in early childhood education
Kindergarten teacher
Job growth: 17.2%
Salary: $75,000
Job satisfaction: 4.5
Early childhood teacher
Job growth: 17.2%
Salary: $70,000
Job satisfaction: 4.1
Childcare worker/nanny
Job growth: 10.2%
Salary: $55,000
Job satisfaction: 4.2
How can I upskill when I'm already working?
Swinburne's Online's Graduate Diploma of Early Childhood Teaching is fully online and allows you the flexibility to choose how quickly or slowly you complete your studies. Without the limitations of travelling to campus, you won't feel the pressure to give up the rest of your life in order for you to study.
Flexible study
We all have different priorities in life that we need to balance. Maybe you're looking to complete your degree as fast possible? Or maybe you need to take your time and fit your studies around your work and family? The good news is that no matter what kind of flexibility you're looking for, Swinburne Online has you covered.
Access anytime, anywhere
All our courses are 100% online, which means you can study from anywhere an internet connection is available. Whether you're at home or on the move, you will always have access to your learning materials and resources, for as long as you like, without the limitations of on-campus classes.
Are you an early riser or a night owl? With Swinburne Online, you'll have 24/7 access to your online classroom. Your discussion boards and learning content are available at all hours of the day and night. Flexibility is at the heart of all our courses.
'Now I live in Exmouth, WA which is 1300 kms north of Perth and has only 2000 people living here, so very remote. I didn't want to live in the big smoke but I wanted to study and have the choice to do my education placements anywhere, not necessarily in the state within which the university is situated. The flexibility of online study has been amazing.'
Read more about Emma's story.
Taught by teachers for teachers
At Swinburne Online, we bring the real world to you. Our education courses are taught by teachers for teachers. All our teaching staff are experts in their field and work as current teachers or have current teaching experience. This means that everything they teach is backed up by years of experience and you'll receive an insider's knowledge found nowhere else.
With the guidance of an experienced teacher, you'll learn more than just theory. You'll learn what it really takes to shape young lives.
Ready to upskill to a postgraduate early childhood education degree?
The Graduate Diploma in Early Childhood Teaching is a one-year postgraduate qualification will enhance your current early childhood teaching practice. You'll gain a specialised understanding in educational theory and pedagogical practices that will make a real difference in the lives of young children.
This accelerated early childhood teacher qualification will help you reignite your passion and change the way you approach early childhood teaching. Our education courses are sector-led qualifications and place practical experience at the forefront of all your learning.
Are you ready for more? Swinburne Online now offers the Graduate Diploma of Early Childhood Teaching. If you'd like to chat more about this course, our Course Consultants are available on 1300 069 765.