Goals are a great way to track progress and keep motivated. They allow you to set clear targets and celebrate your successes. Continuing our series of Super Quick Study Tips, we recently caught up with two Swinburne staff who share their speedy tips and study goals with us.  
SMART goals
Vivian from our student support team shares the secret to making your study goals: Specific, Measurable, Achievable, Realistic and Time Specific so you'll always be SMART! 
1. Keep your goals specific. To help you keep your goals at the forefront of your mind, make sure you know exactly what you want to achieve by creating a list and sticking it to the wall in your study space. This will allow you to keep track of your overall purpose. 
2. Your goals should always be measurable. This means each goal needs to have a definite end. Whether it's small like completing a reading each day, or large like committing to extra hours of study in the week, make sure you know when the goal has been achieved so, you can cross it off your list.  
3. Keep your goals achievable. Break larger goals into smaller tasks and plan out your study. This will not only make you feel like you are achieving more in a shorter period of time but will also reduce the stress of completing a large task. 
4. Set realistic tasks that you know you can achieve.
Don't over-commit yourself. If you have to juggle family, work and study don't promise yourself that you will complete eight hours of study a day. Instead, look at what time and resources are at your disposal and set tasks accordingly. 
5. Set deadlines for your goals. Time limits are a great tool to help you prioritise your tasks more effectively and will help you keep momentum to achieve the results you want. Don't let procrastination stop you from reaching your goals. 
Super Quick Study Tips – Top Five
We chatted with Swinburne Online Teaching Coach Luke to discover his super quick Top Five Study Tips for students. 
Ready, set, go! 
Find a point of interest that excites you
When you're doing an assessment, look for ways you can link the topic to your areas of interest. When you're working on something that stimulates your interest, you'll quickly discover that assessments cease to become just work to be done and become fun again. Why not try explaining the topic to a friend or family member and get them excited about it as well. 
Take notes each week
Taking notes is a great way to help you retain information.
Make the most of your note-taking activities by aligning them with the learning outcomes of the unit. The information you collect will give you an excellent overall document – especially useful when it comes to revising for exams and writing assessments. 
Use your study group for support
Remember that every student in your class is sharing this experience with you. Use your study groups as a source of support – the more you share your ideas the more you'll cement your understanding of the content. You will also be helping others learn as well and will make your whole study experience a lot more interactive. 
See what our students have to say about getting support through the Study Groups.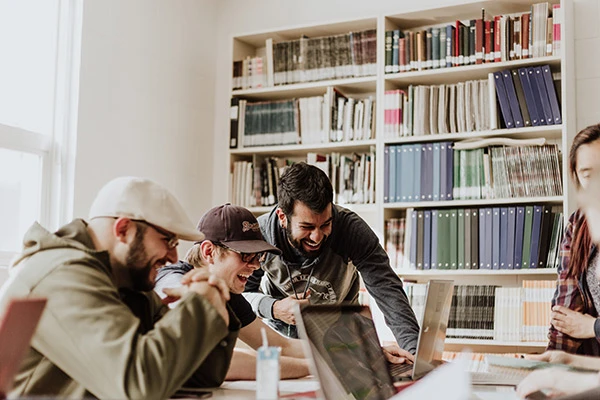 Follow the research trail
When you're researching an assessment, try to not limit yourself to searching for a single topic and source. Have a look at the reference list within that particular source and see what other literature the author used to form their opinions and arguments. Broadening your reading list is a simple way to give your assessment a lot more depth and interesting sources to use. 
Read more about taking the hassle out of referencing. 
Don't stress
Remember not to stress! Study is not the end of the world, it's the beginning of a brand-new world. If you find yourself feeling overwhelmed or unsure visit our HelpHub to find the right person to help with your specific needs. There's always someone available to help. 
There's An App For That! Discover how to beat study stress and maintain your wellness.