Looking for opportunities to develop your skills and experience, give back to your community or meet new like-minded people?
Swinburne Student Life provides a variety of free programs and services across Clubs, Sports, Advocacy and Volunteering to help Swinburne students get the most out of their time studying, beyond the books!
Advocacy
If you're having an issue with your academic progress or with your experience at Swinburne, the Student Life Advocacy service offers free, independent and confidential advice and support to all current students. Our advocacy officers will listen to your problem and provide unbiased advice on the most suitable solution for you.
Sport
There are loads of opportunities to get involved in sport at Swinburne, whether it be at a social, competitive or elite level.
If you're keen to find a bit of team spirit, join a Swinburne team for various events throughout the year including fun runs and Runtober. Connect with others in your area through JustPlay, or join one of the many sports clubs at Swinburne.
If you're looking for something a little more competitive, why not be a Razorback and join a sporting team and compete against other Universities? Or if you identify as an elite athlete, we've got a bunch of opportunities available to support you while you study.
Volunteering
Swinburne Student Life offers a range of off-campus opportunities for online students across Australia. By logging your hours as a Student Life volunteer, you can also enjoy benefits such as free accredited training in Food Handling, Victorian Responsible Service of Alcohol and First Aid. Plus you can gain experience that can qualify you for the Emerging Leaders Program.
Razor the Razorback
Have you met Razor? Razor the Razorback is Swinburne's legendary school mascot. You'll find him having a dance around town and he's super liberal with his high-fives. Give him a follow through his Facebook page. He's cheeky, but he'll be your best mate in no time.
If you want to get involved in all that Student Life has to offer and follow Razor the Razorback on Facebook. There's more to Uni than just Uni. Make the most of your time at Swinburne with Swinburne Student Life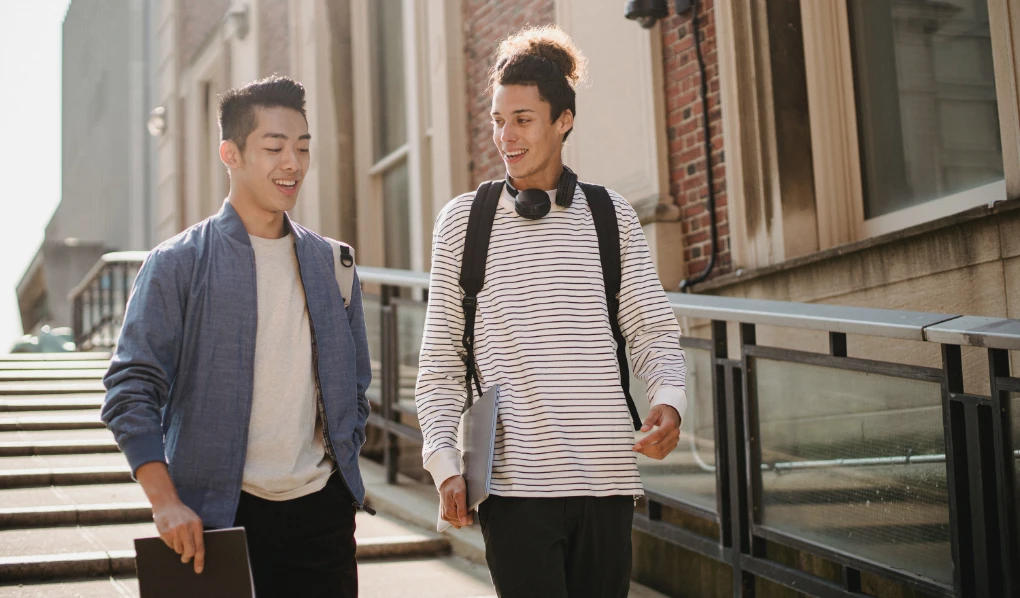 Join our clubs online!
Joining or starting a club at Swinburne is a great way to meet like-minded people, have new experiences and fill your social calendar with a bunch of cool activities throughout the year. Whether you're an esports fanatic or fitness freak, from sport to cultural and social clubs, there's something for everyone.
So what is there to know about existing clubs?
Swinburne Student Life currently facilitates the operation of 89 active clubs, ranging from social, cultural and spiritual to academic and sporting. You can find and sign up to these via the Student Life Portal.
Every single club is open to all Swinburne students, including those online, no matter what your studies, beliefs or interests may be – and most of them are free to join! Swinburne Student Life also offers training tools and base funding to all clubs (non-political) as well as the opportunity to apply for and receive grants for your efforts.
How can I get involved, as an online student?
If you live in close proximity to the Melbourne campus, you can attend as many in-person club events, meetups and celebrations as you please. Though keep in mind, the on-campus semester runs at a different time to your teaching periods, so you may find yourself at an O-Week or end-of-semester celebration in the middle of your studies.
While many clubs meet up on campus, for those who live interstate, international or rurally, there are more online events starting up. These activities include academic webinars, industry nights, games nights, political discussions, poetry readings, Netflix watch parties, virtual coffee catchups and more. To keep up to date with the online club activities, make sure you are following @razortherazorback on Instagram.
Can I start my own club?
Of course! Any enrolled Swinburne student can start their own club, with no requirement for you to meet up in-person. An online club could encompass anything from a book club, running club, parents' club or even a club based on your location.
To make your club official, the only things you need to do are:
complete a New Club EOI to tell Student Life about your club idea
share your club to get member sign-ups in the portal
hold an Inaugural General Meeting (IGM) to elect a club committee
upload your meeting minutes and training certificates to access your club funding!
Why should I get involved?
Getting involved with clubs at Swinburne is one of the best ways to make friends and explore your interests no matter where you study from. It is also a great way to build your CV, network and leadership skills if you choose to take part in a committee.
Creating or joining a club will give you access to a wealth of resources, training and tools as well as base funding and support from Swinburne Student Life. Don't miss out on this great opportunity to be a part of a fun, tight-knit community. Get involved in clubs today!
How do I find out more?
To sign up or learn more about the exciting club opportunities available to you, head to the Student Life Portal.
If you have questions, you can contact one of the Clubs & Sports Officers today via their Virtual Club Hub drop-in sessions via Zoom (Tuesday to Thursday 1pm to 4pm with no appointment needed) or you can send them an email or call them on +61 3 9214 5445.