A recent grad shares her top tips.
Annabelle Radford took the 'curvy route' to a career in graphic design. She combines her love of stage, dance and design, creating incredible artwork for Sydney's local theatre scene. Flyers, album covers, headshots, promotional photography, social media assets. The works.
She originally wanted to be an inventor, which lead to an engineering degree. But that didn't feel quite right. So, she went back to TAFE for a certificate in industrial design, then finished things off with a Bachelor of Design (Communication) from Swinburne Online.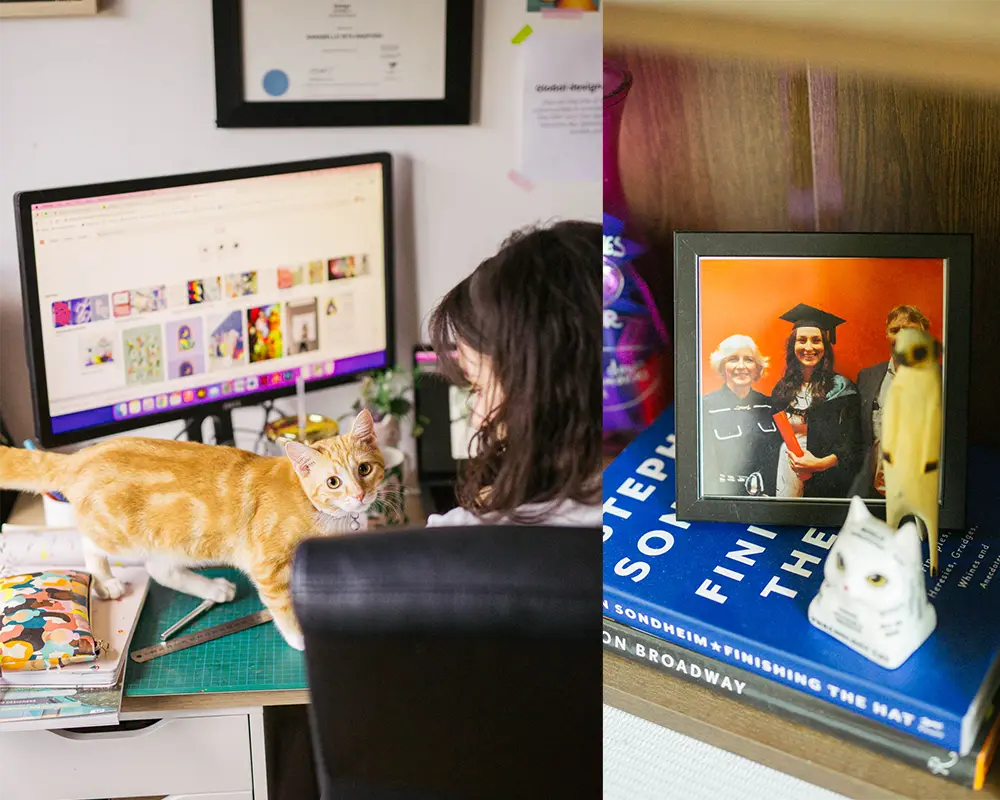 'There's actually a lot of design work in the arts,' she says. 'I do indie theatre and musical theatre productions, and lately I've been connecting with comedians, cabarets, independent plays, that sort of thing.'
It's an interesting niche, for sure, so we caught up with Annabelle to discover how she kickstarted her career in graphic design.
GET YOUR FOOT IN THE DOOR
Like most creative industries, design is about momentum. Annabelle says landing that first gig is hard, but the second comes easier, and the third is easier again. 'It's definitely tough in the beginning,' she says. 'I actually kept my retail job on weekends, just as a backup. One of the good things with Swinburne Online is that a lot of the subjects focus on portfolio building. And we got heaps of supportive feedback from the teaching team, which was huge.' In other words, don't be discouraged if it takes a little time to find your design niche. That's totally normal. Persistence is the key.
FIND YOUR AUDIENCE
Annabelle had always been heavily involved in theatre and dance, even from a young age, so she already had some contacts within the industry. It made getting those first few gigs much easier. 'Be confident in the demographic you want to target,' she says, 'and don't be afraid to specialise. I found it best to start small: work for people you know, people you've heard of. Even do some free gigs, if that's what it takes to build your portfolio.' Annabelle recommends picking a design field that interests you. There's merit to being a generalist, too, but specialising will help get your name out there.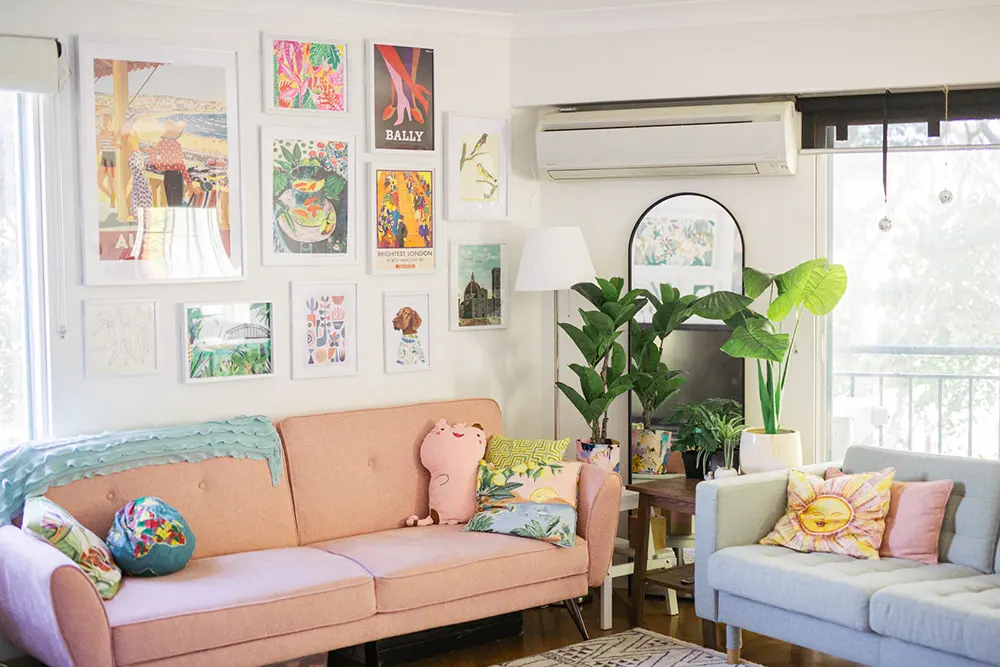 NETWORK. NETWORK. NETWORK.
There's no real shortcut to this one. If you want to kickstart your graphic design career, you have to let people know you exist. 'The Sydney theatre scene is quite a close-knit community, so word of mouth does help,' Annabelle says, 'but if I go to a performance or gig, I'll bring business cards and talk to everyone. Don't be afraid to introduce yourself. You'll be surprised by how many people will be like, "Actually, you know what, I do need a designer!"' You can network face-to-face, at industry events, or through online channels like LinkedIn and Instagram.
STUDY AT YOUR OWN SPEED
Annabelle picked Swinburne Online because the whole face-to-face campus experience wasn't really for her. 'Remote learning was amazing,' she says, 'and this was back in 2017, pre-COVID. The flexibility of it all – you didn't have to be at a certain place for lectures, and I could tailor my class time around my schedule.' Annabelle says remote learning and design go together quite well: you can work when you feel most creative, and tutors can leave feedback online. 'My tutor Lauren was amazing! I could leave a question on a picture I'd done, and she'd respond within 24 hours. You could do that as often as you wanted.'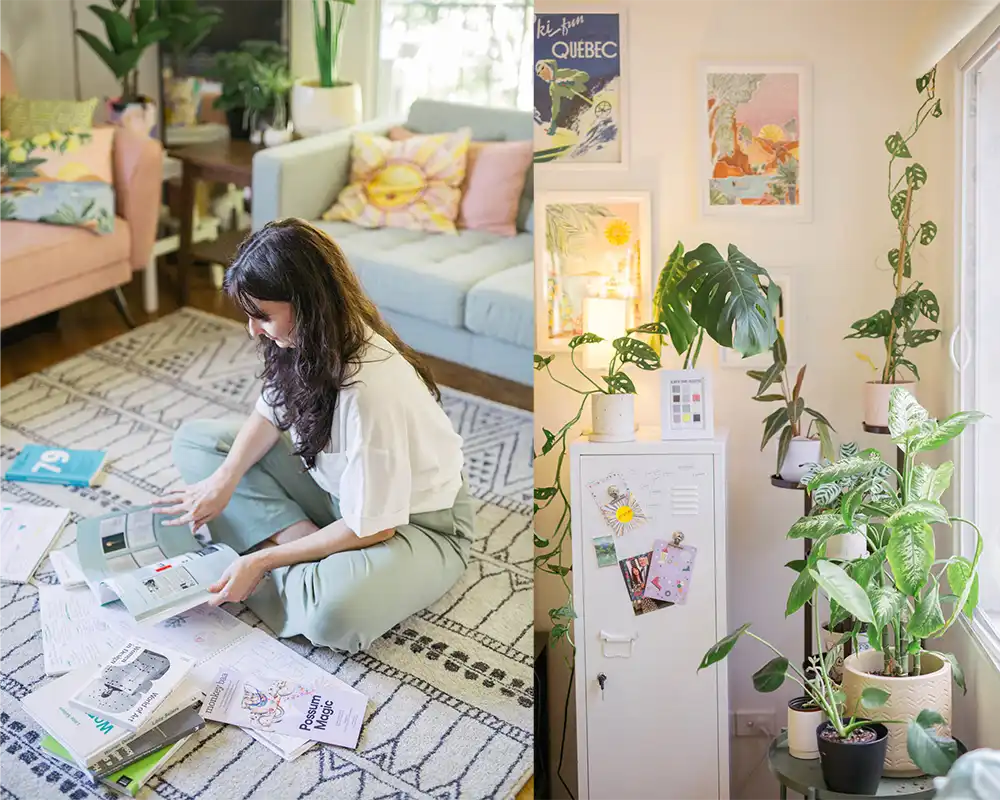 HONE YOUR PORTFOLIO
To hit the ground running post-graduation, Annabelle says you should begin polishing your design portfolio during your course. Don't waste that precious one-on-one tutor feedback. "We were taught how to create digital and printed portfolios, as well as all the other bells and whistles like a personal branding system, matching resumes, business cards, LinkedIn and Social media presence, email signatures and even virtual job interviews. I definitely noticed this was a huge advantage compared to other design graduates."
MIND THE GAP
Annabelle says, if there's a common mistake she sees from new design grads, or creatives in general, it's a tendency to be too hard on themselves and their work. 'I was way too hard on myself for like three years after graduating,' she says, 'but then I stumbled on this poem by Ira Glass, called The Gap. It's about how there's this gap between your taste and your skill. You're good enough to know that, in the scheme of things, you're not very good yet. And that's okay!' To close this gap, and become as good as those legendary designers on Instagram, the only trick is work. You need a big volume of work. You have to keep working, keep practising, keep creating and keep failing: every single day. It's tough, but that's the creative life.
If you want the flexibility to study on your terms so you can prioritise what matters to you, explore our online Bachelor of Design.