Returning to work after a long period of time can be daunting. Whether you've just come from raising a family, a long vacation or simply taking the time off to re-evaluate your life, the transition can take time.
To help with transition, we spoke to two Alumni's who chose to use their time off to further their education through Swinburne Online.
We spoke to Diploma of Business Alumni Monica about her study journey and return to the workforce.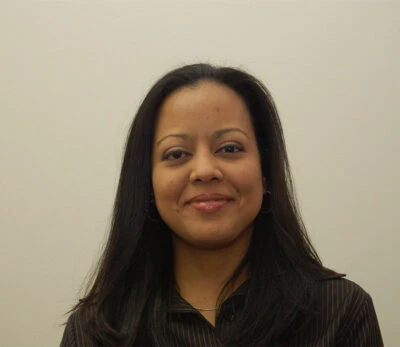 We spoke to Diploma of Business Alumni Monica about her study journey and return to the workforce.
Making the decision
Monica was on maternity leave when she made the decision to start her course, a decision made easier with online study. Swinburne Online provided Monica with the perfect platform to develop her skills to help her re-enter the workforce and achieve her career goals.
'I made the decision to undertake further studies to assist me getting back into the workforce because I was looking at setting up my own business in the future.'
Through her studies, Monica was able to increase her self-esteem, extend her network connections with the help of LinkedIn and get up to date with the latest marketing and business management trends and strategies.
'Studying at Swinburne Online has been an excellent experience for me. The team is very supportive, the online platform is user-friendly, and the studying resources are extensive, up to date and accessible.'
Strategies for success
Planning your study journey can help you to maintain the balance between study and personal life. Monica owes her success to a few key strategies and a unique approach to the study materials.
'Setting up a specific study time in my calendar each day of the week, utilising my lunch breaks for reading… getting familiar with each module's content and looking for real life examples to contextualise the reading material.'
With the online community, Monica was able to receive the support that she needed throughout her studies, helping her enjoy the experience while staying positive along the way.
'It is always worth it to reach out and get in contact with other students, educators or people working in the field you are studying.'
Career prospects
Since graduating from her Diploma of Business Monica's career prospects have increased, starting with a six-month extension in her current role, as well as a number of employment opportunities via LinkedIn with significant increases in profile views and networking with like-minded people.
'I have been given the opportunity to participate on a multidisciplinary team responsible for our division operational reform utilising the "Lean Methodology".'

'I am very proud of being part of the Swinburne Community and all the contributions they have made to science, technology, the local and international community and to their alumni!'
The experience Monica has gained from her online studies has helped her return to the workforce and provided her with the means to advance her career.
We spoke to Katie Thomas about the moment she realised her 10-year career as a hairdresser was not going to fit with her new life as a parent. Katie decided to make the switch from hairdressing to finance, and she has never looked back. She explains how evaluating her availability, her transferable skills and identifying the skills that she was lacking, helped her to devise a return-to-work action plan.
Step 1: Evaluate what is most important to you
This could be location, office hours or even the flexibility of working from home. Whatever it is, use it to help you take the first steps toward returning to work. If location is important to you, it may be useful to check what types of jobs are on offer in your local area.
Katie found this a great starting point:
'I literally put into SEEK, "jobs in my area". I went through the results checking which industries had more jobs available and which jobs fit the hours I was searching for. This helped a lot when making my career move.'
Step 2: Decide on the best industry for you
Whether you are returning to work in the same industry or entering a new one, it is important to decide if it is right for you now that your situation has changed. Think about the bigger picture. Are some of your skills transferable across multiple industries? Katie was able to use her relationship management skills, interpersonal skills and organisational skills she gained from her career as a hairdresser to enhance her new career in finance.
'It's hard, it's confusing, and it's a crazy transition, but it works out for the best in the end.'
Step 3: Get the right qualifications
Once you've decided to re-enter the workforce, it is helpful to find out what qualifications you may need. Requirements could have changed since you were last employed. Good news for anyone considering a career move: online education options are better than ever before, allowing you to fit study into your life. This means you can get to where you want to be sooner.
Step 4: Prepare for personal questions
Now you've got the qualifications, the next step is job applications. Be prepared to discuss your family situation during job interviews. Katie explains, 'I found a lot of the interview process was explaining my personal life, not my qualifications.' It is important to be positive and come to the interview with a can-do attitude. Show your potential employer that you're reliable.
Step 5: Enter the workforce and find your balance
It can be a challenging adjustment, but if you follow a plan like Katie, your transition will be smoother and more beneficial for your family. Katie states, 'It's hard, it's confusing, and it's a crazy transition, but it works out for the best in the end.'
Learn more about how online study works and bring your career goals to life.