At Swinburne Online we've built a whole online community of support and expertise to help you gain the knowledge and skills to graduate.
Meet your peers
University students will join their peers in our online student community CONNECT, and VET students can chat in real time with their fellow students. Students will also take part in discussion boards with other members of their learning group.
Student Advisors
For questions about studying online, Student Advisors are just a call away. They can help you with getting started, any exam or course planning queries and technical support for your online classroom. Student advisors are available for extended hours, 7 days a week.
 Student Coaches
When it comes to managing your time and staying motivated, Student Coaches are a great resource. They can help you set realistic goals and stay motivated. You can book a call to speak to a Student Coach at a time that suits you.
Student Mentors
We compare the Student Mentor Program to sitting in the university café having a chat with your peers. Our Student Mentor Program pairs you with an experienced student studying through Swinburne Online, who will help guide you through your study journey.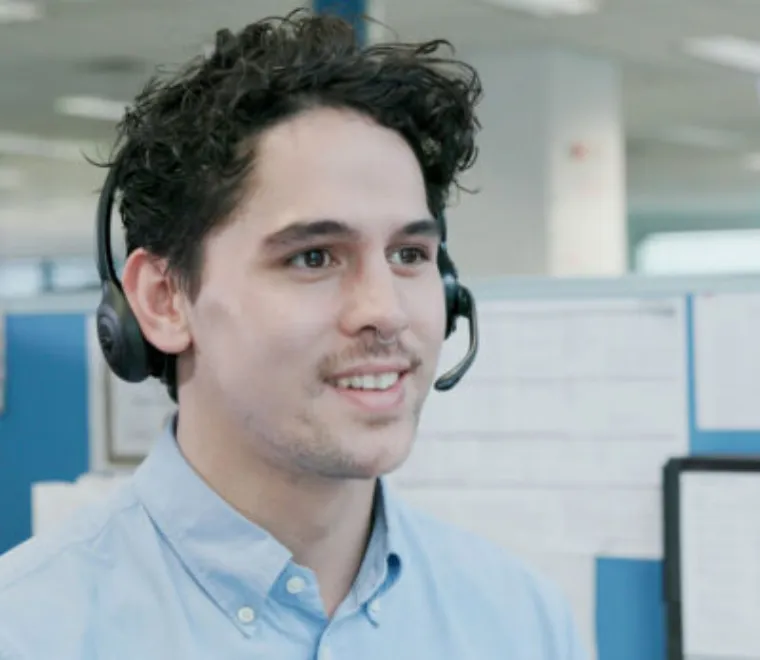 Collaborative environment
Swinburne Online students talk about the levels of support they've received to help them achieve their study goals. They describe:
technical support they received from the Student Advisors
help they were given with their assignments
the sense of community they had with other Swinburne Online students.
Find out more about the support Swinburne Online students receive, including orientation, technical support and assignment assistance.