Although finances can seem daunting at first, there are ways to make managing this area of your life a little easier. Here we look at ways to help you make your budgeting student-friendly by starting off with five of the best budgeting apps that can take some of the hassle out of budgeting and even, dare we say it, make the process fun! 
Track my Spend
This is by far one of the simplest budgeting apps out there and great for anyone who just wants a better idea of where their money is going. 
Through Track My Spend, you can nominate a spending limit (per week, fortnight, month, or year) and track your progress. Every time you spend, you'll enter the item into your app and attribute it to a 'needs' or 'wants' category. By the end of the month, you will see which category a substantial percentage of your spending falls into.  
Wally
Like Track My Spend, this self-proclaimed 'seamless and intuitive' budgeting app helps you get a better idea of how you spend your money. With Wally you can set financial goals and achieve them by better understanding your money habits and altering them in the future.  
Taylor Gordon from Magnify Money suggests Wally is best for people who simply want an app that will help cut down on excess spending and break down spending with minimal detail. However, 'if you're looking for an app that has more to offer in the analytics section, this isn't the one for you,' she says. 
You Need A Budget (YNAB)
If you're someone who quite enjoys managing an excel spreadsheet, then this budgeting app is a great option. You Need A Budget (YNAB for short) is a detailed platform to manage all your finances – and you can connect your bank accounts and set yourself goals for reducing debt and saving.  
Lifehacker.com says that 'YNAB is great for people who have rigorous habits and want a tool that will let them manipulate the fine details'. 
Riaz
Now for something a little different. Riaz is an app that allows you to invest your spare change from everyday purchases into a diversified share portfolio.
You connect your bank account to Riaz and then every time you make a purchase it will round up to the nearest dollar and invest that amount. So, your morning latte that costs $3.50 becomes $4.00, with 50c invested. Down the track, you will be asking where all this money came from!
Writer and author of Making Money Simple, Noel Whitaker, wrote in The Age last year that Riaz is one of the greatest products he has seen in his career.  
'Riaz is far more than just a method of investing small sums – it is also a brilliant educational tool,' he says.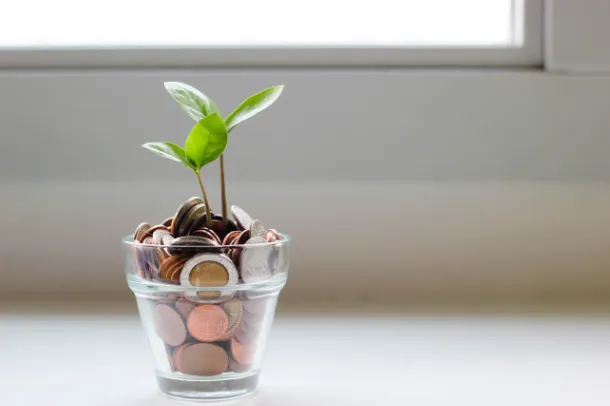 How to make your budget student-friendly
Remember, taking control of your money and budgeting wisely can be challenging, but once you have turned it into a habit it will get easier. 
Here are some budgeting for student tips to get you going. 
The status quo
The first step to creating a budget that works is to understand your current financial situation. First, create two columns labelled 'income' and 'expenses'. Then, write down all your income sources, the safest option here is to over-estimate your expenses by factoring in incidentals i.e., birthday gifts, Friday drinks and travels. Once you have all expenses together and know what you're spending your money on, you are one step closer to having a functioning budget. 
Sometimes less is more
The next step is to think about any costs you could be cutting. Or it could be that you're spending your money on items or services that also exist in a more affordable way.  
This doesn't mean you have to forgo the smashed avocado lifestyle. It's all about giving yourself a little breathing room if, for instance, you lose your income or have a large unforeseen expense crop up. It's more about finding the perfect middle ground between enjoying life and having a safety net. 
Be your own finance minister
Think of your finances as a proper job which you're accountable for. So, make sure you get all the help you can. 
When looking for advice, the internet is a gold mine. The Australian Securities & Investments Commission or ASIC is a virtual gold mine (excuse the pun) when it comes to budgeting.  
They have a host of free tools available specifically for students and everyday budgeting situations. The website includes a budgeting planner, great tips on managing your money and articles on things like insurance and superannuation.  
Even some of your family and friends may have great ideas or tips on what works for them and choose and pick what works for you.
The most important part of putting together a budget is making sure it will work for you in the long run. So, make sure you don't limit yourself too much or fool yourself into thinking you don't actually buy coffee out. 
Discounts!
Who doesn't love a cheeky discount! There are lots of companies that offer discounts to students. 
Transport, movie tickets, travel, banking and sporting events are just a few of the areas that usually have a cheaper student alternative. Take full advantage of your academic credentials and save. 
Also keep an eye out for deals and special offers at local businesses and take advantage of things like student travel cards to take the pressure off your wallet. 
Be honest and strategic and you'll start saving in no time. 
Have a knack for finances? Maybe a career as a financial planner is for you.